Welcome!
We carry a full line of Stained Glass and Polymer Clay supplies and accessories. If you have always dreamed of learning how to work with Stained Glass or Polymer Clay you've come to the right place.
---
Lynda's Artistic Haven
529 Main Ave.
Loveland, OH 45140
513-697-9290
Store Hours:
Hours may vary depending on weather conditions. Note: We usually will follow the Loveland City school closing for winter weather – if Loveland is closed, we most likely are also. Please call us at 513-697-9290 to verify if weather is bad.
• Tuesday 11:00am – 8:00pm
• Thursday 11:00am – 4:00pm
• Saturday 9:00am – Noon
• Other times by appointment.
---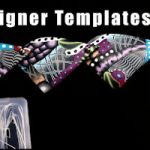 Lynda's design templates for use with Polymer Clay are now available!
Above is an example of a necklace she made using the #3001 template to cut the shapes. We have 16 different templates available and more designs coming soon.
...
Read More »
---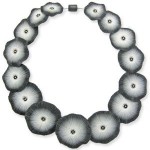 One of Lynda's new necklace designs has been featured in a well know Polymer Clay Blog! Polymer Clay Daily written by Cynthia Tinapple has done a blog feature on Lynda's Color Burst Necklace. It's one of her fabulous new designs she's been working on for...Read More »
---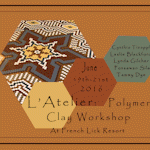 Lynda will be teaching at L'Atelier at French Lick Indiana from June 19th through 21st, 2016!
Other artists this year include Cynthia Tinapple, Leslie Blackford, Ponsawan Sila, and Tammy Dye.
For complete information check out the L'Atelier site. You don't want to miss this great...Read More »
---